Welcome to the website for the International Society of Hotel Association Executives, commonly known as ISHAE (pronounced "Ish-Shay"). Our members consist of the chief staff executives and their staff members from lodging associations across the United States, Canada and the Caribbean.
---
ISHAE PARTNER SPOTLIGHT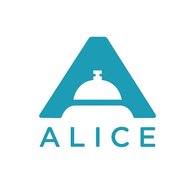 ALICE
​
ISHAE is pleased to introduce our newest partner ALICE!
The ALICE platform connects all the departments of your hotel for improved staff communication and easier task management.

ALICE's main product -

ALICE Suite

- brings together your front office, concierge, housekeeping, and maintenance teams, and connects your guests to your hotel with our app and SMS tools. ALICE is also available as specialized software and mobile applications for your staff (

ALICE Staff

), your concierge (

ALICE Concierge

) and your guests (

ALICE Guest

). Hotels can also use the ALICE API to integrate

ALICE with their own guest app or third-party device or provider.



For more information about ALICE, or to schedule a demo, please contact Wendy Zapach at
wendy.zapach@alice-app.com
or 781-779-1713.
​
---
ISHAE SUMMER MEETING
June 21 - 23, 2017 at the Gray Hotel, Chicago, IL
REGISTER HERE
VIEW UPDATED AGENDA
Join your peers to stay informed, discuss ideas, and overcome challenges, in both Government Affiars and Membership with the ISHAE Monthly Member Calls. Participation in these calls will earn CAE credits.
​
Click here
f
or the 2016 calendar
AHLA 2017 Legislative Action Summit (LAS)
​
May 17-18, 2017
There will be a PSA council meeting at 10:30 am on Wednesday, May 17th
Register here
www.ahla.com/las
Member Testimonial
"ISHAE provides a venue that is beneficial to those association execs who are newer to the association management profession or newer to their state lodging association, as well as those who are seasoned in their position."
-Trisha Pugal, President/CEO, Wisconsin Hotel & Lodging Association